Job Opportunity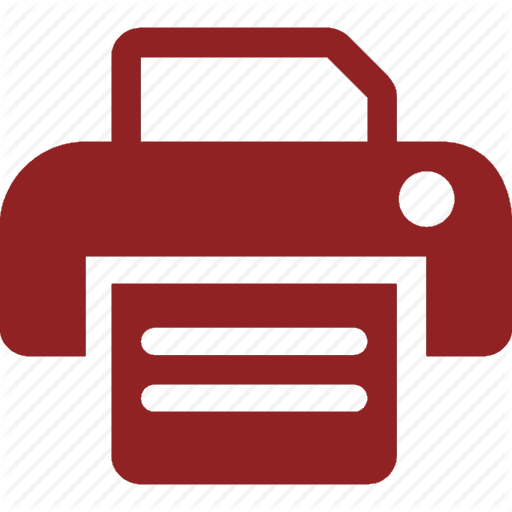 Ministry of Economic Development
Maldives
Production and Supply Chain Logistics Assistant
---
Strengthening the Livelihood Initiative of Home based Workers in the SAARC Region, Project SABAH – Employment Opportunity
TERMS of REFERENCE
Position Title: Production and Supply Chain Logistics Assistant
Supervisor: Project Manager
General Background: The South Asian Association for Regional Cooperation (SAARC) comprising of counties in the South Asia region, namely, Afghanistan, Bangladesh, Bhutan India, Maldives, Nepal, Pakistan and Sri Lanka, has initiated an innovative project for strengthening the livelihoods of poor home based workers. The project is called SABAH (SAARC Business Association of Home based Workers) and will be implemented in all member states of SAARC, except India.
The expert institution providing technical hand holding in this regional project is the Self Employed Women's Association (SEWA) and Home-Net South Asia and combined acts as the key implementing partner providing support for implementation of the project in beneficiary countries through the respective in-country Home-Nets or identified organizations.
The project envisages the setting up of a Trade Facilitation Centre (TFC) for equipping the home based workers with modern technical facilities, design inputs, skill up gradation, production techniques and forward market linkages. It will be modeled on the Trade Facilitation Centre set up by SEWA, in Gujarat, where the home based worker artisans form the core of the supply chain, by producing textile based apparel and life style products, perform value addition and promote and sell these through retails outlets and other formats. Thus, these artisans are empowering themselves by understanding the 'value' of their inherited skills and training; getting aware of the market and what sells in the market, and most importantly, empowering themselves through economic self-independence and ownership of their assets.
Background of project Activities in Maldives: Project implementation in the Maldives commenced from May 2012. The project team currently consists of 5 staff; Project Manager, Finance Officer, Business Development Coordinator, Head of design, Admin Officer.
To carry out the project activities, a co-operative society under the name of SABAH Maldives Corporative Society have been registered with 60% Government and 40% Home Based Workers (HBWs) as shareholders. The Co-operative has been operational from June 2013. Currently, the co-operative has a membership base of over 900 Home-based workers with over 300 members benefiting from various training programs implemented by the Co-operative society.
To facilitate market access for home-based worker products and to provide a conducive platform to organize their work at national level, a Trade Facilitation Center has been established in Male', while plans are underway to set up additional Community Facilitation Centers in the outer islands. In this regards the co-operative society has secured facilities at Addu City and GDh Gadhoo where renovation is underway to set up the facilities with the necessary equipment for the home-based workers to initiate work at these locations. The co-operative society is also in the process of signing contracts with three other island councils to secure facilities in Gn Fuahmulah, L Gan and Baa. Thulhadhoo.
With market access contracts signed with the Maldives Airports Company Pvt. Ltd. and Island Aviation Services Ltd., the co-operative is gearing to set up the production and supply chain to regularly source SABAH labeled products from HBWs and ensure regular and consistent supply of locally made Maldivian products to our clients and general consumer market in Maldives.
The interim board of the co-operative is currently making plans to convene the Annual General Meeting of the society to elect a permanent board for two years to run its operations.
With the vision to steer SABAH Maldives as a sustainable social enterprise, and project graduated to the second phase from Jan 2015 for an additional three years, Ministry of Economic Development and the interim Board of SABAH Maldives is seeking for, a qualified, experienced, energetic and result oriented professional to assist in the production and supply chain related works.
Responsibilities and Duties:
Under the overall guidance and direct supervision of the Project Manager, Chairman and Board of Directors of SABAH Maldives Co-operative Society, the Production and Supply Chain Logistics Assistant, will carry out the following responsibilities:
Ensure that SABAH Maldives is able to maintain supply consistency and meet the regular and committed orders without fail.
Assisting in the review of incoming sales orders against planned production.
Assist in planning production teams' daily activities, develop rosters considering the availability of Home-based workers in each facility.
Obtaining the stock from home-based workers and assist in ensuring that there are no stock outs at vendor outlets.
Assist in producing daily, weekly and monthly production reports.
Assist in planning sales delivery timetables.
Delivery of products to the business clients and vendor outlets on time.
Monitoring stock levels using computer databases.
Tracking the movement of goods from CFCs, TFC and to vendor outlets.
Receive all shipments.
Assist in generating and maintaining manufacturing schedules and capacity data.
Assist in ensuring the production teams have the required components and materials.
Liaising with purchasing personnel to ensure and monitor supply chain delivery.
Assist in scheduling material requirements.
Assist in monitoring supplier performance to assess delivery requirements.
Assist in selecting transportation routes to maximize economy by combining shipments or consolidating warehousing and distribution.
Competencies
Demonstrates commitment to SABAH Maldives mission and objectives.
Exerts strict adherence to the organization's rules, regulations and procedures.
Displays cultural, gender, religion, race, nationality and age sensitivity and adaptability.
Shares knowledge and experiences.
Actively works towards continuing personal learning, acts on learning plan and applies new acquired skills.
Ability to perform the tasks related to supply chain management
Ability to establish and maintain contacts with operational-level officials.
Excellent interpersonal skills and ability to travel.
Ability to work long hours and being a team player.
Good understanding and practical experience in dealing with transport and logistical arrangements in Maldives
Experience and Qualification Requirements:
Minimum of Ordinary Level pass in a business related field. Other appropriate qualification in areas relating to production, logistics and supply chain management will be an added advantage.
Minimum 6 months of relevant working experience in dealing with logistics industry.
Experience in the usage of computers and and office software packages as required.
Fluency in English and Dhivehi language.
Remuneration package inclusive of all benefits:
Monthly MVR 7500.00 - 5958 .00 depending on qualification and experience of the candidate.
Work duration:
07 months with a possible extension to another 24 months
Working Hours:
Weekdays from 08:00-16:00 hrs with one hour lunch break in between. The successful candidate should be flexible and willing to work long hours, if and when needed.
Duty Station:
SABAH Maldives Office
Trade Facilitation Center
M. Banff Villa
Majeedhee Magu,
Male'
Rep. of Maldives
Tel: +(960) 3003018
Application deadline:
Deadline for applications is 1st June 2015 before 2:00pm.
Send all applications (Application letter, CV's, copies of national identity card, attested/accredited copies of academic certificates and reference letters) in a sealed envelope addressed to SABAH Maldives Office, M. Banff Villa 2nd Fl.
In the envelope, clearly label as "Job Application for SABAH Maldives Production and Supply Chain Logistic Assistant".
For further queries information or queries please write to [email protected] or contact SABAH Maldives office at 3003018/ 3003019.
18 May 2015